Sergeant's Valor
Client
Brad Halling American Whiskey Ko.
Southern Pines, NC
What we did
Brand Creation
Packaging Design
Custom Glass + Bespoke Packaging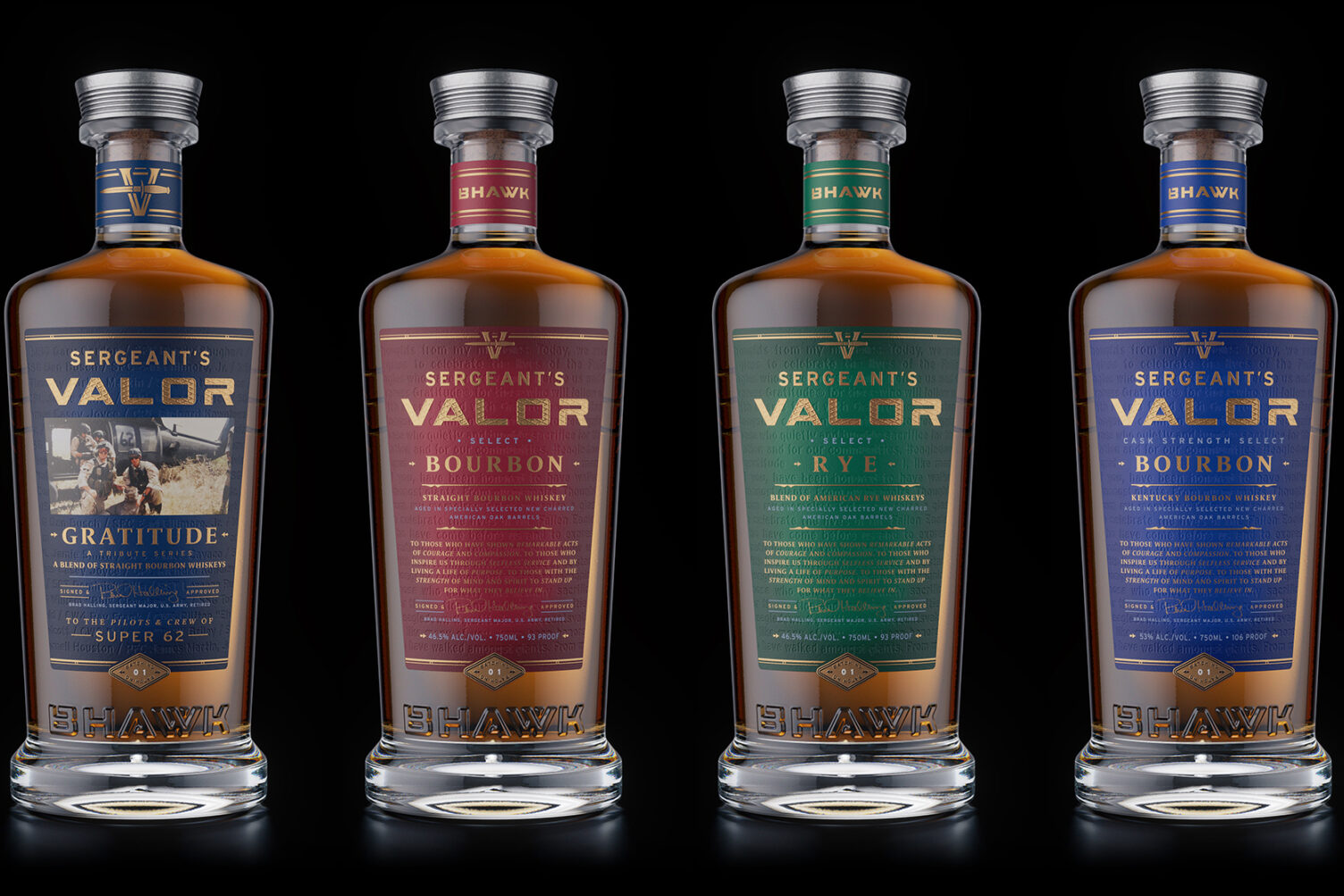 OVERVIEW
Brad Halling's life has been shaped by extraordinary duty - first, in service to the US Army, and more recently, in showing gratitude for all veterans. His vision is to honor the giants he personally served alongside as well as expressing his deep admiration for all who have served this nation and its people. He and his wife, Jess, have a combined 49 years of service in the US Army – BHAWK (short for Brad Halling American Whiskey Ko.) is the culmination of their life's work.

BHAWK was created with one singular mission at its core: "Expressing gratitude for extraordinary service through premium spirits." The Thoroughbred team was enlisted to help bring Sergeant's Valor Whiskeys to the public through brand creation, packaging design, portfolio strategy, and bespoke packaging, including custom glass development.

Inspired by the values of service and the deep meaning behind Sergeant's Valor, Thoroughbred developed a uniquely ownable approach for BHAWK's whiskeys: "A Soldier and a Gentleman." The team engineered this concept with rugged yet refined packaging that exudes an elegant strength with quality cues, exemplified through the custom bottles strategically developed to feel hefty and dependable in-hand.