Angeleno Spritz
Client
Angeleno Spritz
Ventura, California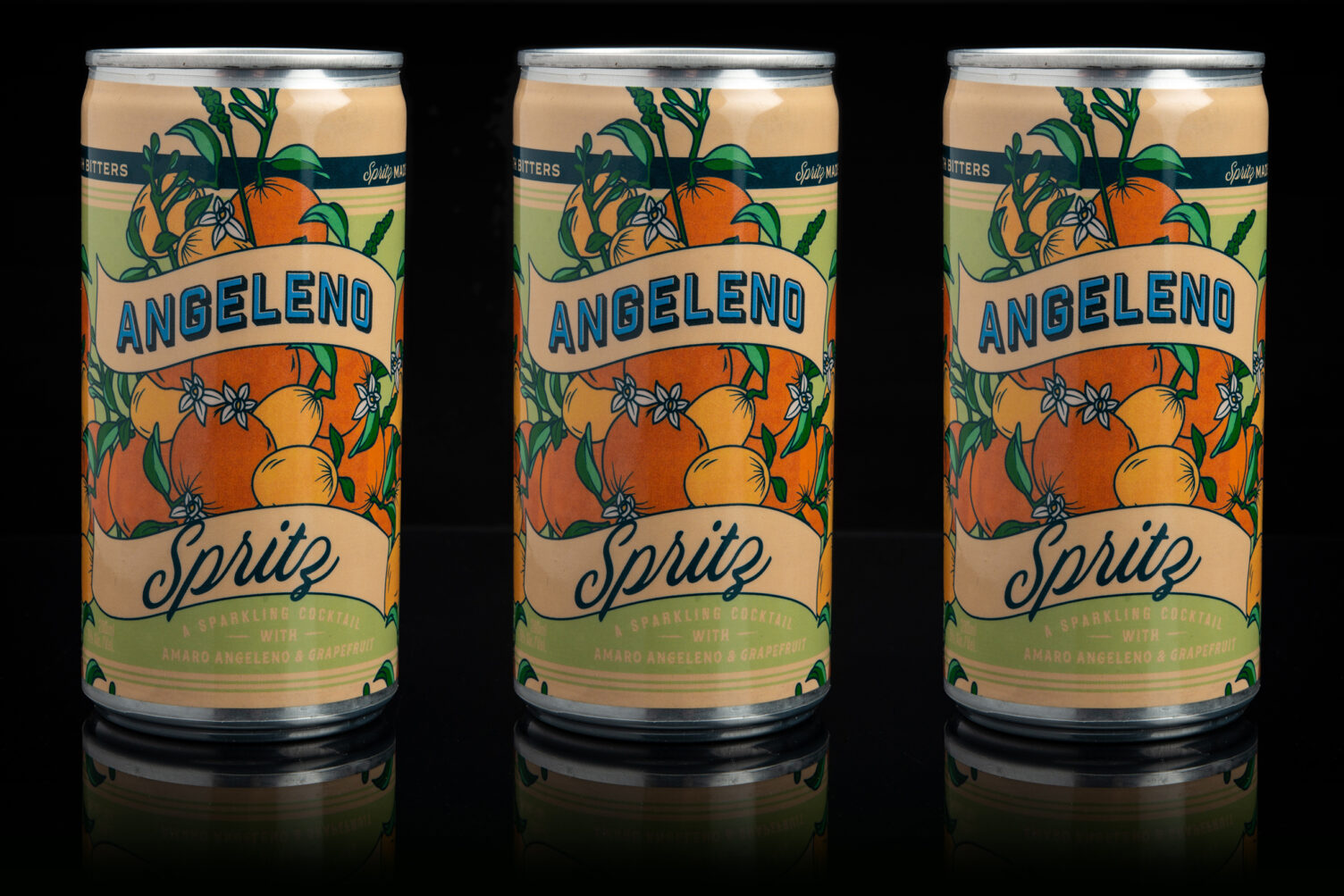 Overview
This story begins with the successful Amaro Angeleno brand. With bright citrus notes from Valencia orange peel, a balanced bitterness from gentian flower and a subtle floral finish, this delightful amaro lends itself perfectly to a spritz. With that in mind, the owners of Ventura Spirits decided to create a ready-to-drink (RTD) version for their consumers.
The packaging design leans on the original Amaro Angeleno design by giving it a bright twist to make it more visually appealing for the RTD consumer. We modernized the brand elements, including the illustrations, colors and brand mark to give the packaging a fresh and instantly iconic feel. Going beyond the can itself, the design also encompasses a lively four-pack shipper and tray, for an easy and beautiful format consumers can take along for the good times ahead.
The Thoroughbred Spirits team helped Ventura Spirits with the strategic planning, financial modeling, packaging design and sourcing - as well as provided general advisory services - to bring this vision to life.