Sin Eater Whiskey
Client
Sin Eater Whiskey
Bluffton, SC
What we did
Brand Creation
Packaging Design
Vendor Sourcing
Portfolio Strategy
Overview
Sin-eaters were just that - people who "ate" the sins of the deceased to absolve them. While the history of sin-eaters is long and well-documented, few people have heard of this once-popular ritual, making it the perfect basis for a brand to stand out in a category that's historically lacked depth.
This bizarre concept played well on various levels with its tie to the Burnt Church Distillery as well as the flexibility within the category of cinnamon whiskey. We seized the opportunity with this packaging to do something unusual and a bit shocking based on the fascinating folklore around sin-eaters.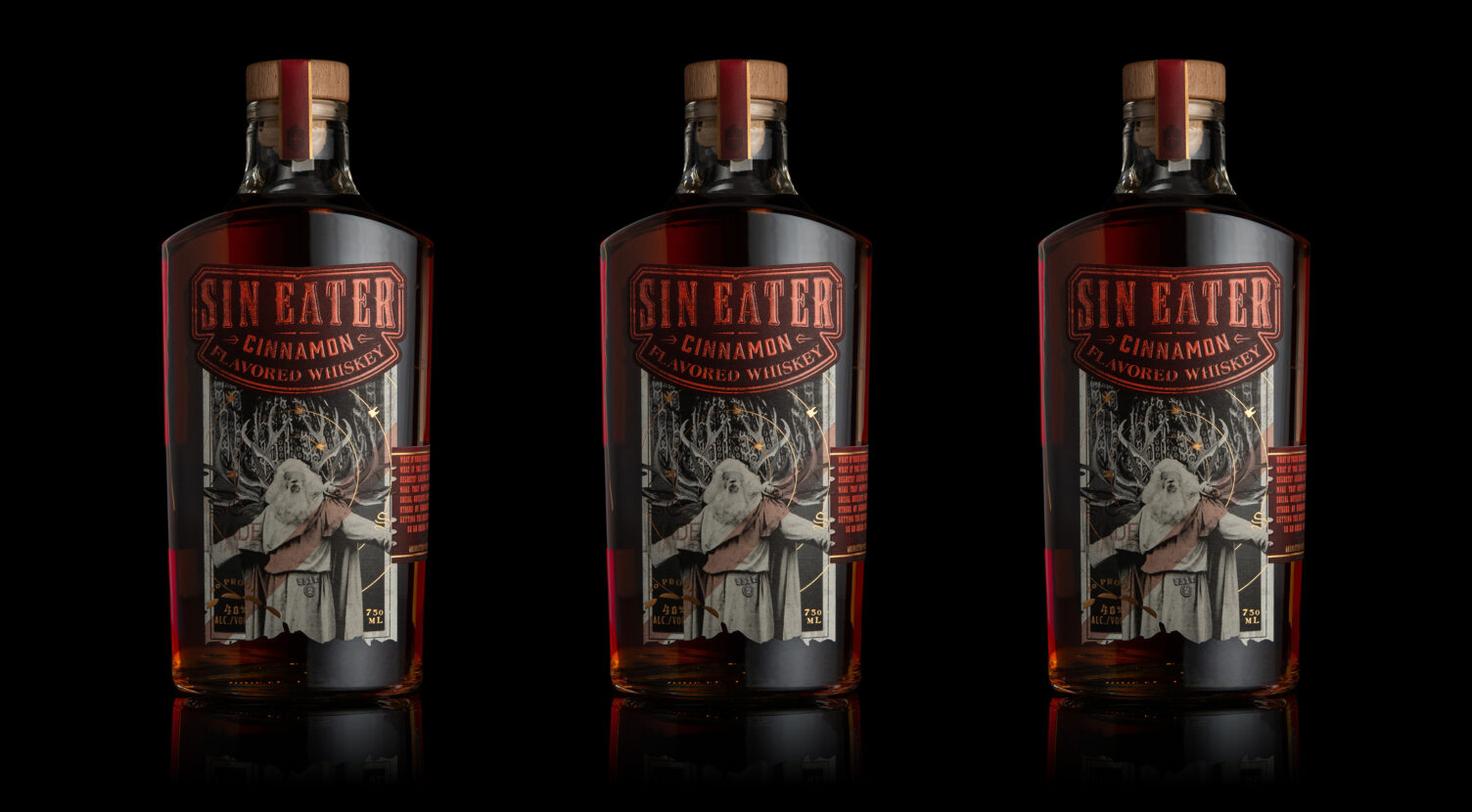 Unique to this Brand
The result is an odd but captivating design that draws customers in. The label is a deeply layered collage depicting a fantastical interpretation of a sin-eater teetering on the edge of the afterlife. Loaded with texture and thoughtful placement of foil accents on a rebellious glass bottle, this package dares the customer to pick it up.
Burnt Church Distillery is a varied collection of brands developed by two brothers with a love of the Lowcountry and a knack for building successful brands across industries. Having worked with another agency at an early stage, they recognized the need for a team more familiar and experienced with the spirits industry to take their brands to the next level. The Thoroughbred Spirits Group was brought in to assist with financial modeling, liquid development, packaging design and sourcing, and general advisory services. Sineater Cinnamon Whiskey is one of nine unique offerings the Thoroughbred team re-envisioned for Burnt Church Distillery's house of brands.