J.J. Pfister Distilling
Client
J.J. Pfister Distilling
Sacramento, CA
What we did
Brand Creation
Packaging Design
Custom Glass + Bespoke Packaging
Overview
The J.J. Pfister story began with a knitting business in 1876 and grew into a family legacy of timeless excellence.

Working on the distillery from ideation and financials through to packaging design, we were able to conceptualize and fashion a brand around the family's entrepreneurial history and dedication to outstanding quality.

Our understanding of the brand story led to the creation of a custom logo encapsulating the family's past and future as well as a distinctive packaging design to emphasize the premium nature of the brand.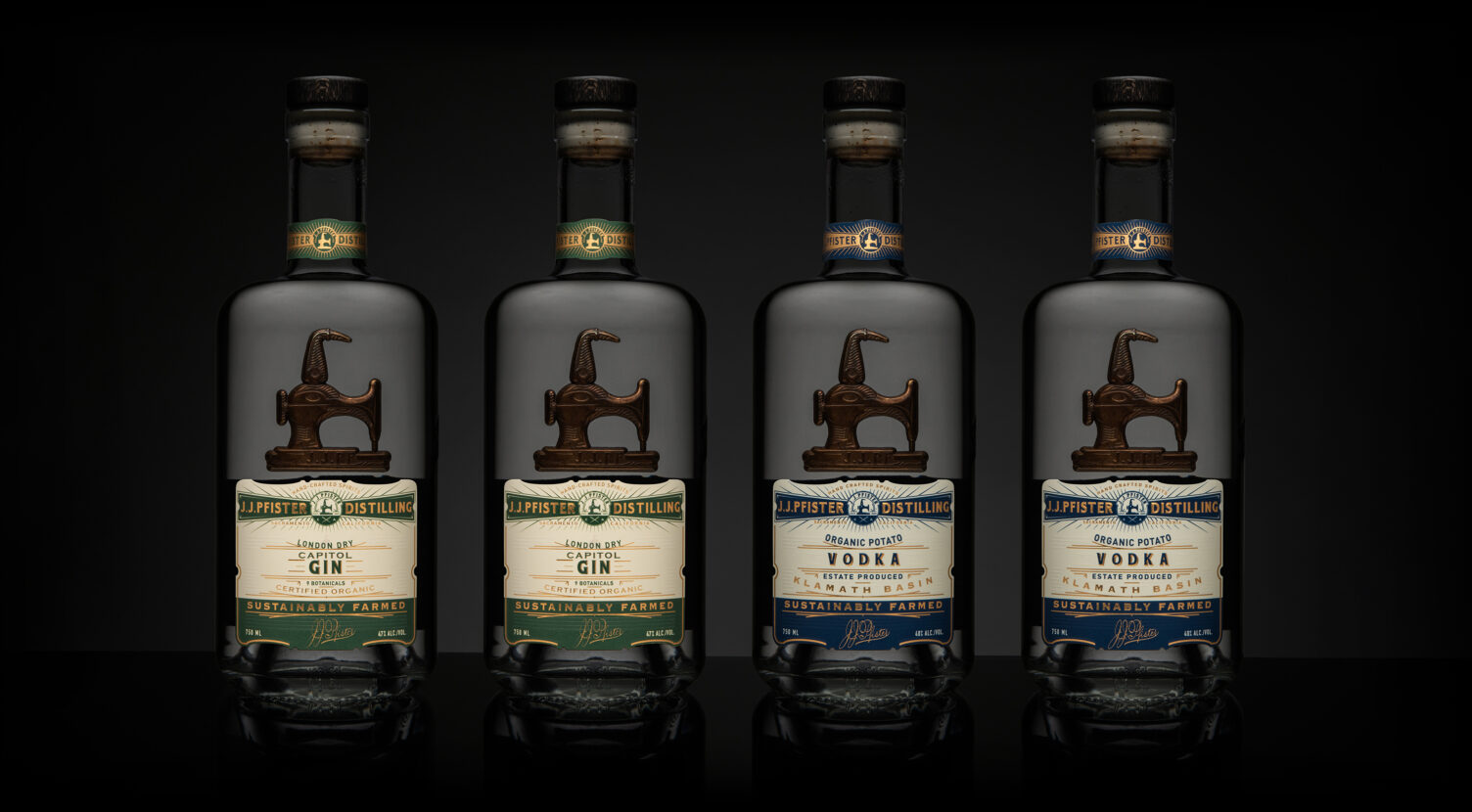 Unique to this brand
Stitch & Still Logo Design - Blending family history with new endeavors, we created the Stitch & Still logo design that features a sewing machine merged with a still. The logo mark was developed with several variations including a full logo with word mark, a roundel, and the Stitch & Still standalone icon
Badge of Excellence - To further accentuate the weight of the family's legacy and dedication to quality, we turned the standalone Stitch & Still icon into a metal medallion adhered to the front of every bottle