Amethyst Non-Alcoholic
Client
Amethyst Non-Alcoholic
Bluffton, SC
What we did
Brand Creation
Packaging Design
Vendor Sourcing
Portfolio Strategy
Overview
Amethyst is a non-alcoholic botanical spirit distilled to be full of flavor and feel authentic in a cocktail. The vision behind Amethyst was to create a spirit that celebrated the ritual and merriment of drinking while promoting balance, inclusion and wellness.
The amethyst stone inspired the brand and packaging, with its roots in Greek mythology and reputation for calm, healing properties. In developing this design, we were crystal-clear on what it needed to be: clean, light and inviting yet sophisticated. By design, a towering bottle with an exaggerated lip and shining label portray an elevated experience.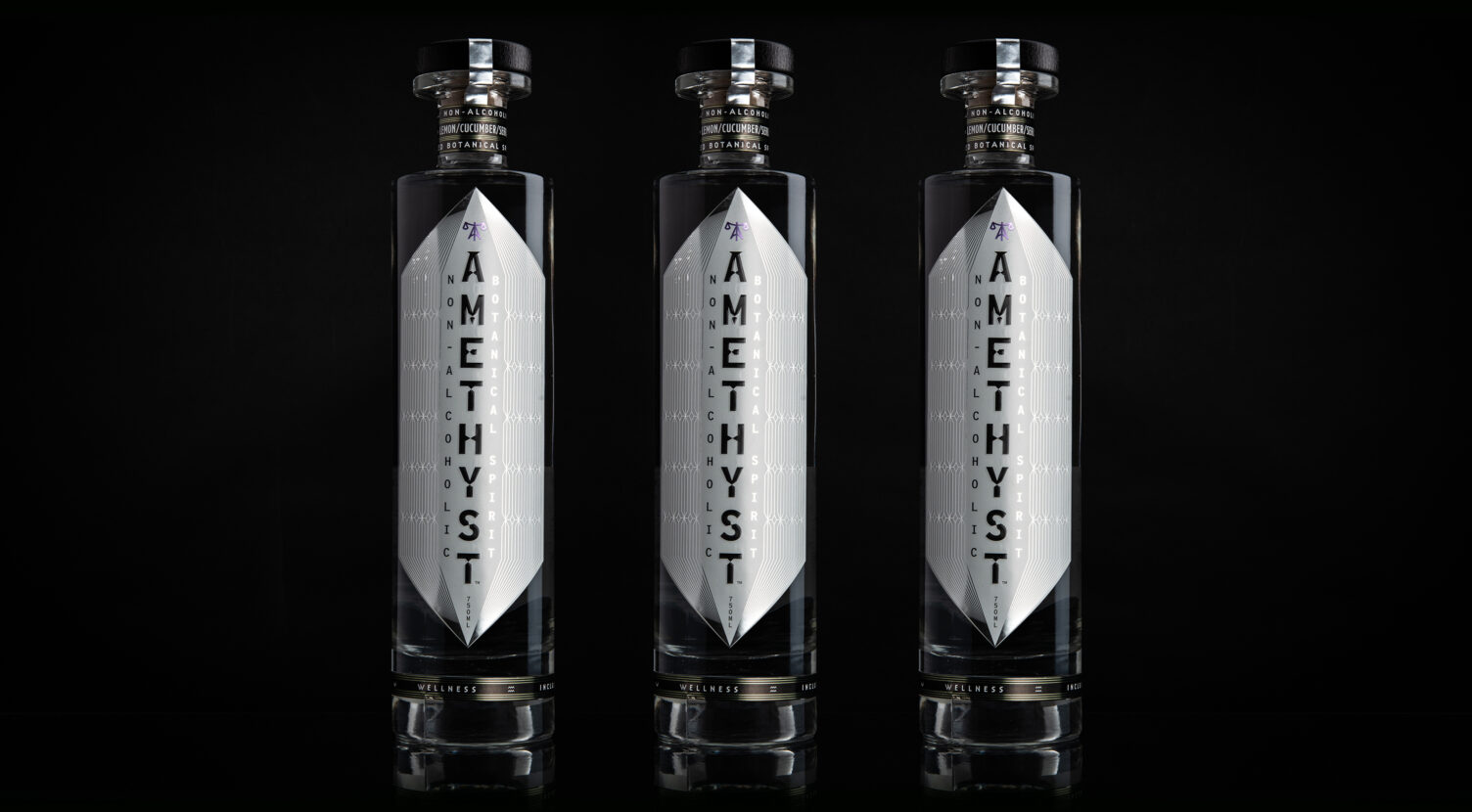 Burnt Church Distillery is a varied collection of brands developed by two brothers with a love of the Lowcountry and a knack for building successful brands across industries. Having worked with another agency at an early stage, they recognized the need for a team more familiar and experienced with the spirits industry to take their brands to the next level. The Thoroughbred Spirits Group was brought in to assist with financial modeling, liquid development, packaging design and sourcing, and general advisory services. Amethyst is one of nine unique offerings the Thoroughbred team re-envisioned for Burnt Church Distillery's house of brands.